Best tips for your first short presentation
10  minutes presentation to make: here are my best tips!
What is the purpose of your talk?- get yourself known, practice and refine your message, sell a product, promote a product or service, educate,inform,  prepare for the wedding? Depending on that purpose, your last few minutes will be important for your audience to take away an offer or a discounted product for example.
Who are you talking to? Women are often much more receptive than men. A local club might be quite happy with a small presentation and it will feel less intimidating. Start where you are familiar.
Keep to the time:10 minutes is not that long,  Keep it to 3 to 4 points, keep it simple!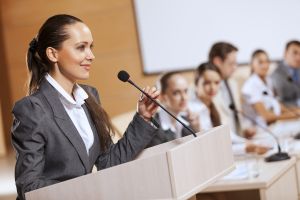 Best tips:
Tell at least one story- yours preferably or success story or an adversity story. or both if it relevant.  When I came to Winning women Essex recently, I listened to Beverley Sky Fulker talking about her story, her experience. What was fascinating was the way the group of women round the table within a minute were glued to her story and wanted to know more about her. A story told with passion and sincerity will always work! Make the story very real, do not generalise but find a moment in time which would encapsulate your story.
Find a way of  engage  the audience– anyone noticed that Tanya Mann Rennick asked us to stand up and move about to activate our brain and make us engaged- Nobody wants to get bored so below are some suggestions:
Ask questions to your audience,
Make a bold statement
Use a flip chart to record some ideas in the shape of a brainstorm,
Ask them to join in an exercise,
Ask them to turn to the person next to them and discuss for a minute your idea,
Ask for a volunteer to demonstrate an exercise,
Pass one of your products round the audience for them to touch it.
Pause for a moment, what else could you do?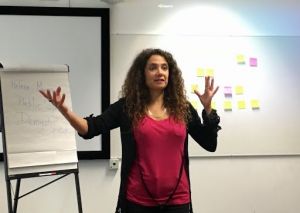 Please please prepare, you will be less nervous and you will be better. I lost trust and  respect for a business owner at a business showcase  who admitted just before her speech,  she had not prepared and she was going to wing it! Her speech was not engaging and at times embarrassing.
At the end;
Think Call for action: in other words – What do you want them to do!  This come back to what  the purpose of your talk is!
If  your aim is to be known or to sell make sure at the end that the audience know how to contact you or make sure you have their email address- give a free bee in exchange for their emails for example
Reminder: Mindset
Assume support
They won't know if you have made a mistake unless you make it obvious. Do not apologise profusely.
Have a conversation with each member in the room
Take your time
Allow yourself to slow down and to take your time
Change your inner voice from I can't to I can, from I  will try to I am doing or I am.
Rome was not build in one day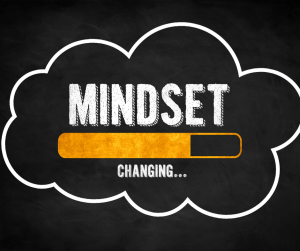 Practical Tools
Breathe
Circle of Assurance , stand and believe, make yourself bigger
Animal imagery
Visualisation
Public Speaking Demystified follows the
The 5 keys to unlock your speaking
Be yourself
Discover your extraordinary story/ies
Have fun : find the child within
Be kind to yourself
Practise
Check my website helenemusso.com or my Facebook page Public speaking from the heart. I also run Confidence on Camera: increase your business visibility, a membership programme on FB.
About Helene:
Helene is a dreamer, a poet, a trainer, a coach, a mother, a daughter.  She is passionate about helping others overcome their fears of speaking, in meetings, in social situations, in public and to speak up. She will help you to shape a presentation and to practice so that you can be your authentic self and speak from the heart. Book a discovery call here.
Buy Helene's book on: The Power of Outrageous Expression' here.
Join her online course 'The 5 Keys to Unlock Public Speaking' here.