As I am spending (like most of us) more time at home, I thought I would take this opportunity to re-organise my blogs as I run my own business.
I encountered this "old" blog before lockdown of course, but still so relevant to our current circumstances. It is OK not to be OK at times, self awareness is the key though to change. Read on to learn more. Enjoy!
—————————————————————————————————–
Sure, I might teach others to become more confident in public and in their lives but it does not mean that I am not human, and I do not go through my own fare of mini crisis's or bigger ones for that matter!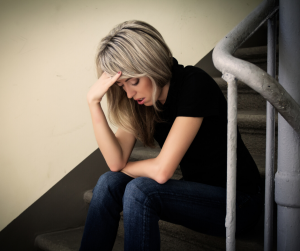 Yesterday, my morning started well as I trained a lovely group of ladies from the Winning women Essex in public speaking. I have had some focused and rewarding time for several weeks now and felt overall positive and elated. Then by lunchtime, I was tired rather grumpy and wanted to be left alone. I was having a wobble, a doubt crept in my head about the business, about the children,  about living here, about relationships. I started questioning myself.
After a couple of hours of feeling sorry for myself and having gobbled too many biscuits to keep my discomfort at bay, I thought, "as a coach what would be the best strategies I would advise my clients to keep themselves happier if not happy, full stop?";
Accept that there will be doubt at times and keep with that acceptance, stay with it accept it but with no  judgement, it happens, we are human being, not super heroes!
Check if you are not tired: I decided to take time out that afternoon and slept for an hour and again fell asleep at 9.30 in front of the TV that afternoon- I was tired and needed to rest. Are you tired too?
Step away: I ended up wanting  to carry on working in my grumpy mood and decided to download photos from my beloved paradise Island La Reunion from a previous holiday. Everything from then went pear shaped with me deleting the photos from my phone before I had time to download them to my computer. I found them on Google photos but I seemed to be unable to put them back on my computer creating a huge amount of frustration and pure utter anger at myself for being so stupid. Wrapped in my own indignation about my photos, I was ranting and then  my son (my children are much more sensible than me) sent me on my way to get myself busy with something else so that I could temporary calm down. It was so much better afterwards. He wanted to play with the computer too so it was a good strategy for him to get me off it!
Ask for help: I asked 3 people to help me solve the photos issue and they all came up with good solutions which meant that I can retrieve the photos! I even got a lot of photos from my brother in law to replace the lost ones. When asking for help, I had to explain and show how silly I had been and therefore display vulnerability and acknowledge my helplessness but by being honest, not one of them made me feel silly for having asked. People like being useful and help.
Be grateful.I decided to finish my day by being grateful for the people around me, my son and daughter, my friend Paul,  my new lodger Neil, the group of ladies I train; Jane, Jackie, Rosemary, Julie, Sandra, the previous clients I have had like Beata, Bambi and Harriet. Many more I could thank too!
Is this something you can relate to? I would love to hear from you and your struggles, please feel free to leave me a comment below.
Love Helene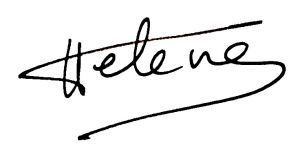 Helene is a dreamer, a poet, a trainer, a coach, an author, a mother, a daughter.  She is passionate about helping others overcome their fears of speaking, in meetings, in social situations, in public and to speak up. She will help you to shape a presentation and to practice so that you can be your authentic self and speak from the heart.  She can help you overcome the blocks which prevent you from embracing life fully professionally and personally. 
Book a discovery call here.
Buy Helene's book on: The Power of Outrageous Expression' here.
Join her online course 'The 5 Keys to Unlock Public Speaking' here.
Join Helene on her next venture '6-week Confidence on Camera Membership programme' going live on the 15th July. Learn more here.
"I really enjoyed the group work and Helene's style. I like the idea of knowing I work well with a visual cue: anchor. Good to be reminded of the circle of assurance, I did use it after! The group is feeling like we're all working for each other, great. Like the idea of standing when presenting, will work on this. All very supportive and helping me. I enjoyed connecting with the group, focusing on my ideal client and the breathing exercises. Good to be reminded of 'making myself bigger' it helps so much with the confidence.  Gill Clark, Gill's Health Hub – Homeopathy.
See what Tracy has to say here.