I have quite a few friends who are writers and what I have noticed is that they are often introvert. However some of them are running successful businesses and are using their passion to make money. Last month, I talked to Rosemary Cunningham who runs Winning women Essex and she gave us her best tips about Public speaking.  
This month, I am talking to Writer Nina Jervis and her public speaking fears!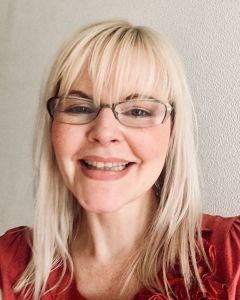 "When I started my freelance writing business three years ago, my biggest block was the idea of having to speak up in public. It made me shiver. I don't do audiences. I do writing in silence, and before that I did HR, in a tiny office I mostly had all to myself.  
But as I listened to this woman fretting away beside me, I realised I'd finally beaten my own dreaded 'public speaking nerves' into submission.
I can track the steps of my journey from terrified mumbler to casual speaker"
Read more of Nina's fab blog here here.
About Helene:
Helene is a dreamer, a poet, a trainer, a coach, a mother, a daughter.  She is passionate about helping others overcome their fears of speaking, in meetings, in social situations, in public and to speak up. She will help you to shape a presentation and to practice so that you can be your authentic self and speak from the heart. Book a discovery call here.
Buy Helene's book on: The Power of Outrageous Expression' here.
Join her online course 'The 5 Keys to Unlock Public Speaking' here.