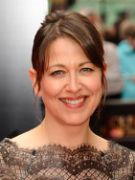 I am a bit of a fan of TV and series. I've recently been watching all the episodes of Last Tango in Halifax . The lives of these people give me vertigo and it is so fast in terms of what they do, separating and getting married  very quickly.
Recently Nicola Walker who plays Gillian in the series (who is also known for other sitcoms) declared that "Getting out of your comfort zone is fun".  "Fun" – is it really fun? Or is that in the daily life and the mundanity of life with the "to do list",  and the endless chores, we forget to challenge ourselves and can get caught in boring and less than fulling lives.
Can we lead ordinary lives but explore the extraordinary side of ourselves?
What do you do on a regular basis to make your life more meaningful?
What makes you get up every morning?
For me there is my son who brings happiness to my heart and the fact that I am useful to others in one way or another and that keeps me going. When I feel down and doubtful especially in winter,  or when I hear bad news every day, specifically at the moment, I do NOT make a to do list but a grateful list, I then step away and realise how beautiful life is!
What do you do to keep you on track? Let me know below!
Have a fab day!
Helene
P.S. We are celebrating Women from the world thanks to Ilda Stafa and Welcome to the UK on Friday 6th March for Women's International Day. I am one of the main speakers and will be leading an interactive, fun and inspirational morning designed to help participants grow in confidence and allow them to take positive action in 2020. Come along if you can, it's a free event, but you will need to register to help us with practical arrangements. Sign-up here.
About Helene:
Helene is a dreamer, a poet, a trainer, a coach, a mother, a daughter.  She is passionate about helping others overcome their fears of speaking, in meetings, in social situations, in public and to speak up. She will help you to shape a presentation and to practice so that you can be your authentic self and speak from the heart. Book a discovery call here.
Buy Helene's book on: The Power of Outrageous Expression' here.
Join her online course 'The 5 Keys to Unlock Public Speaking' here.